Hello and welcome to the Norfolk Lord web site the home of Lord Baker of Little Moulton
Lord Russell Baker became Lord Baker of Little Moulton in June 2009, and promotes Norfolk community fundraising focused on philanthropy and building 'A Better Norfolk' through charity event promotion and organisation.
Lord Russell Baker is Patron of the Norfolk Accident Rescue Services (NARS).
Lord Russell Baker is also the owner of Amber Dew Events based in Norwich, Amber Dew Events promote and organise many sporting events that include Darts, Snooker and many other individual sporting opportunities with the stars; for example, Team GB Athletes, and corporate team building events. Many of which provide a percentage of profits into the Lord Baker Community Fund. So take a look at the Amber Dew Events web site and browse through the interesting opportunities available – http://www.amberdewevents.co.uk/experiences
The 'Lord Baker Community Fund' was established with the Norfolk Community Foundation; it incorporates small and medium sized charities, alongside providing support for community projects with specific needs through applications to the Community Grant-Giving scheme of up to £1,000 – http://norfolklord.co.uk/lord-baker-community-fund
Russell can also be seen running through the South Norfolk County lanes throughout the year trying desperately to keep fit, whilst also ensuring the physical and mental ability to enter marathons and 10Km competitions; to raise further funds for the Lord Baker Community Fund and the supported charities.
Lord Russell Baker will look to grow the Community Fund over the coming years to include many more Norfolk based charities to enable a wider scope for community support, and fundraising initiatives, to ensure larger fund capital growth to share throughout Norfolk in a bid to build "A Better Norfolk" for all.
Please visit my site regularly for the latest events, news, and updates regarding building a better Norfolk, even if you're visiting on holiday, as some of the events may be just what you're looking for.
World Legends Match Play Darts Championships 2018
Staring: Phil Taylor, Terry Jenkins, Colin Lloyd, Wayne Mardle, Darryl Fitton, Scott Mitchell, Scott Waites, Keith Deller, John Lowe and Peter Manley, with John Fowler as Caller and John Gwynne and Commentator/MC and PDC Walk-on Girl Jade Slusarczyk
Tickets go on general sale NOW!
Event sponsors: Greene King Brewery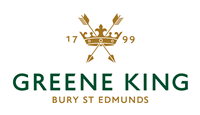 BetVision Norwich Charity Darts Masters 2015
The Norwich Charity Darts Masters 2015 Promotional Film – a sensational evening with some of the Worlds greatest darts masters. Tickets for next year's event go on sale in December – an event not to miss!
Norwich Match Play Darts Championships 2016
The Norwich Match Play Darts Championships held at EPIC TV Studio's on Saturday 2nd April 2016. Eight top PDC stars battled it out for the trophy and these players were; Adrian Lewis, Peter Wright, Dave Chisnall, James Wade, Colin Lloyd, Steve Beaton, Kevin Painter and Wayne Mardle. Also on the night we had two huge legends Eric Bristow and Keith Deller. Russ 'The Voice' Bray was the Caller.
Peterborough Eleven 30 Series Snooker 2016
An amazing evening of World Class Snooker at the Cresset Theatre in Peterborough on Saturday 3rd September 2016 – Organised and Promoted by Amber Dew Events Ltd and owner Lord Russell Baker. It's the Eleven 30 Series 4th leg of a 6 match tournament where the 'Winner Takes All'. Ronnie O'Sullivan v Judd Trump. With Jimmy White, John Virgo (MC) and Jan Ver Haas (Referee). Simply not to be missed and a film you'll watch time and time again!
Norwich Darts Masters 2016
EPIC TV Studio's in Norwich on Thursday 20th October 2016
An amazing evening of top quality darts with the evenings trophy match between Adrian Lew and Dave Chisnall. Dave Chinall winning 10-1 to lift the Norwich Darts Masters Trophy. Also stars; Terry Jenkins, Wayne Mardle, Jelle Klaasen, Stephen Bunting, Eric Bristow and Keith Deller, with Russ Bray as Caller.
Subscribe To My Mailing List
Keep up to date with the latest news and charity events by subscribing to my mailing list.